To log in to your HomeStreet Bank account, use the blue LOGIN button on the top right of this page (for mobile customers it's the blue person icon at the top right of the page).
A message from Mark K. Mason, Chairman, President and CEO, HomeStreet Bank
A message from our CEO
We are excited to welcome to HomeStreet the Union Bank customers currently served in the Big Bear, Hesperia and Yucca Valley branches. At HomeStreet, we work hard to exceed your expectations by focusing on you and your goals. Read the official press release.
Our vision
At HomeStreet Bank, we're driven to enrich the lives of our customers and communities through intentional relationships, consistent integrity, and financial expertise.
Banking through time: Our first 100 years
HomeStreet Bank is one of only a few banks who have served the financial needs of our customers for more than 100 years. HomeStreet turned 100 in August of 2021, joining a select club of only a small percentage of companies that make it to this incredible milestone.
To honor the occasion, we created a microsite that captured the celebration and reflected on our stories past and present. Take some time to view videos from our CEO, current employees and former employees, as well as quotes from customers and community leaders. The interactive timeline shares our history and highlights our steadfast commitment to the communities we serve.
Community giving: The heart of HomeStreet
At HomeStreet Bank, we're committed to being an active member in the communities we serve. In 2022, HomeStreet Bank employees recorded 7,000 hours of volunteer time with charities across our footprint.
Visit Us
Explore our network of branches and offices throughout the Western US and Hawaii.
Products and Services
Visit homestreet.com to explore the many products and services available to help you achieve your unique financial goals.
Financial Education
Delve into our Education Center to read helpful articles and discover useful financial tips.
Our Award Winning Leadership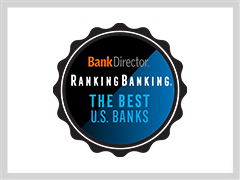 Best U.S. Banks - 2022
HomeStreet Bank is ranked #8 in the nation by Bank Director in its 2022 RankingBanking Study. The study considered several metrics including profitability, growth, credit quality, shareholder return, and leadership. Learn more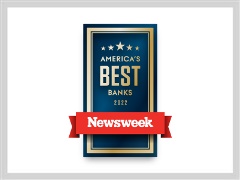 America's Best Banks - 2022
HomeStreet Bank is ranked Best Small Bank in Washington State by Newsweek—based on more than 50 different factors to land on the best-in-class options in 26 different categories.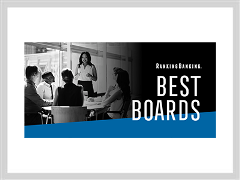 Best Boards - 2021
HomeStreet's Board is ranked #8 in the nation by Bank Director in its 2021 RankingBanking Study. The study evaluated several variables including diversity, expertise, compensation vs. performance, and governance risks and practices.