At HomeStreet, we're driven to enrich the lives of our customers and communities through intentional relationships, consistent integrity, and financial expertise. Founded in 1921, we are a full-service bank offering consumer and commercial banking, mortgage lending and loans for residential construction, commercial real estate financing, and insurance products and services on the West Coast and Hawaii.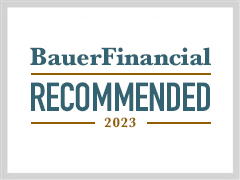 BauerFinancial 5-star rating--2022
HomeStreet Bank has earned the highest, five-star rating from BauerFinancial, Inc., an independent U.S. bank rating firm. BauerFinancial recommends HomeStreet as one of the strongest financial institutions in the nation. To achieve this "Superior" rating, our bank excelled under an in-depth, independent analysis of its financial condition based on 12/31/2022 financial data.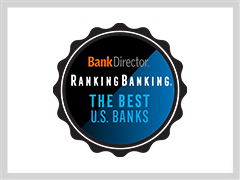 Best U.S. Banks--2022
HomeStreet Bank is ranked #8 in the nation by Bank Director in its 2022 RankingBanking study and #6 in the $5-50 billion in assets category. Formerly dubbed the Bank Performance Scorecard, the RankingBanking study identifies the top 25 banks overall from 300 of the largest publicly traded banks in the nation.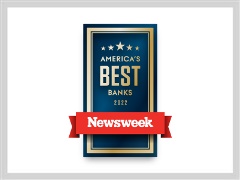 America's Best Banks--2022
HomeStreet Bank ranked as one of America's Best Banks by Newsweek and was named Best Small Bank in Washington State in 2022. Newsweek bases their awards on more than 50 different factors to land on the best-in-class options in 26 different categories.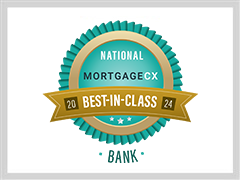 Best-In-Class Mortgage Lender - 2022
HomeStreet Bank is ranked #1 nationally in seven customer satisfaction survey categories based on the 2022 STRATMOR Group's MortgageCX Borrower Satisfaction Program. The categories include: Overall Borrower Satisfaction, Net Promoter Score, Likelihood to Use Again, Loan Officer, Processor, Application Process, Products and Costs. Learn more

HomeStreet Bank is a member of the FDIC.
The Federal Deposit Insurance Corporation (FDIC) is an independent agency of the federal government that insures depositors' accounts. As a member, we are regularly and thoroughly examined by state and/or federal regulators who focus on institutional performance, soundness, risk management and capital adequacy. Deposits are insured by the FDIC for up to $250,000 per depositor, for each account ownership category.
Our first 100 years.
HomeStreet Bank is one of only a few banks who have served the financial needs of our customers for more than 100 years. We turned 100 in 2021, joining a select club of only a small percentage of companies that make it to this incredible milestone.

To honor the occasion, we created a microsite that reflects on our stories past and present. Take some time to view videos from our CEO, current employees and former employees, as well as quotes from customers and community leaders. The interactive timeline shares our highlights and commitment to the communities we serve.